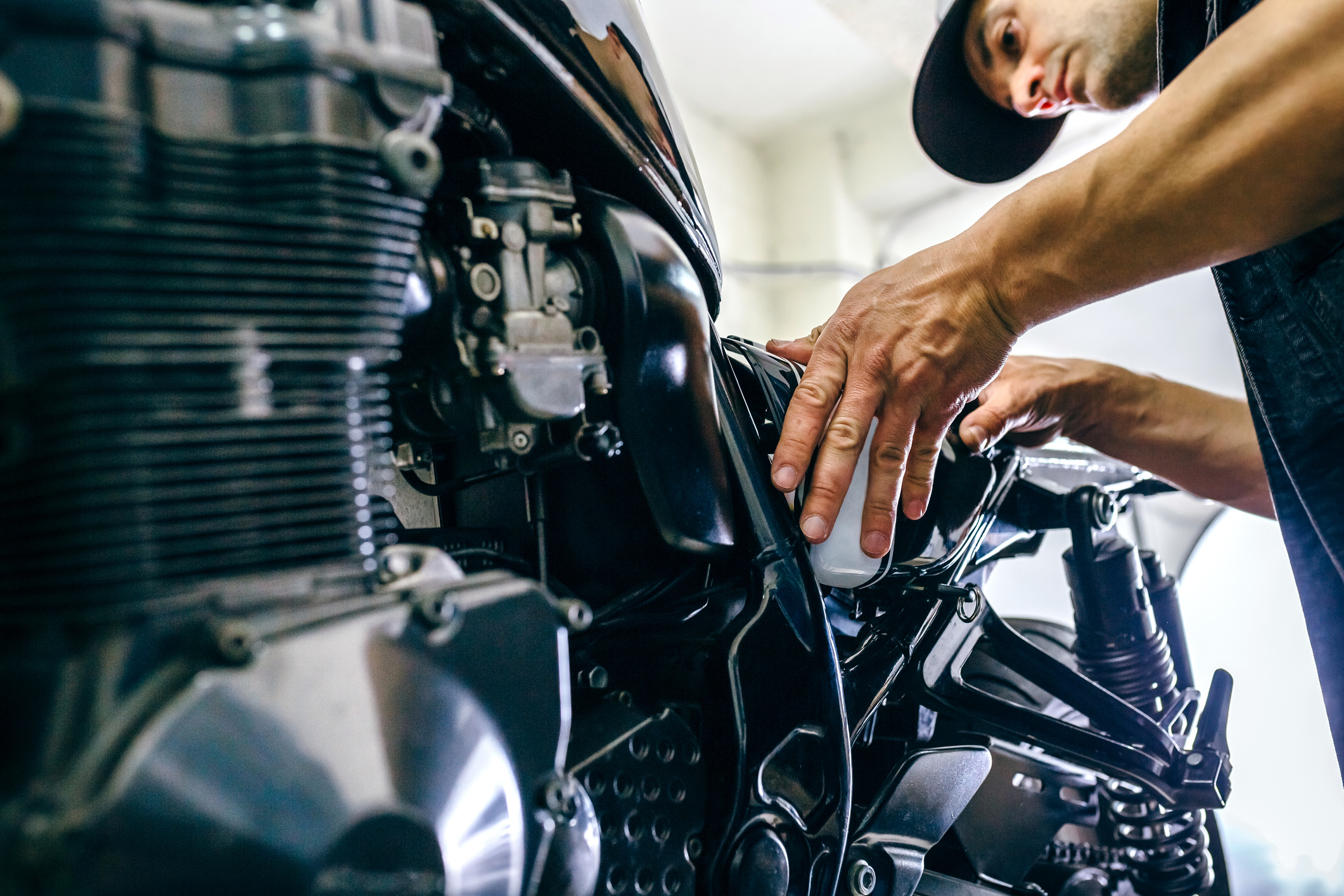 Whether you have a new or used motorcycle, the maintenance is what determines how long it will serve you, and most importantly, the resale value. Now that you are a motorcycle owner, or you are looking to buy one, what are some of the important maintenance practices, you need to be aware of? That will be our main business in this article.
Insurance
If you care about your new purchase, make sure to get an insurance cover. The law requires basic liability, which covers third parties in case of an accident. But if you value your motorcycle, get a comprehensive cover as it cushions you from repair and replacement costs. If you have a genuine insurance partner, your bike will be repaired at the best body shop, and parts will be replaced with genuine ones.
Ensure Proper Lubrication
Oil lubricates the moving parts in your motorcycle engine. For a smooth running and reduces wear and tear on parts, it is imperative that you top up and change the engine oil regularly. Read the instructions manual supplied to know what's the ideal oil level and most importantly, after how long should you change the motorcycle engine oil, and related parts like oil, air, and fuel filters.
Lubrication is not just about the engine. You also need to lubricate the chain for proper transmission. If you don't properly lubricate your chain, the excessi
ve friction will wear the chain faster. The fork should also be lubricated.
Maintain a Service Schedule
A serviced engine guarantees top-notch performance and ensures fuel efficiency. Servicing includes cleaning the carburetor, and valves. You should also clean and change your spark plugs as needed. Other parts that require servicing include the brakes, clutch system, fork and fork oil, suspensions, e.t.c. Also here, make sure to refer to the manufacturer's manual before you plan a servicing schedule. It is also a good idea to immediately repair any damage instead of waiting when the damages pile up. Importantly, remember to keep the servicing records as you will badly need them when selling or trading in your motorbike.
Clean the Bike Regularly
Lastly, you need to clean your bike regularly. If you are from the muddy roads, it is important that you clean it immediately to prevent staining. With regular cleaning, it is also easier to notice loose bolts and parts. Make sure to cover the ignition, coil, battery, and silencer if you are splashing water. Also, consider keeping your bike under a shade, away from direct sunlight. Buy a motorcycle cover if you don't have good shade.
Summary
These are not all the motorcycle maintenance practices, but just the essentials. Periodically, you will still need to service your battery, adjust the brakes and clutch and replace worn out tires.