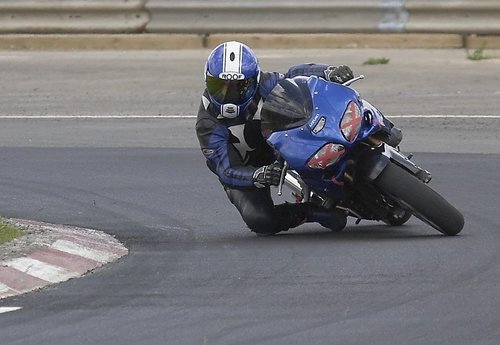 The list of the fastest motorcycles keeps changing every year. Some new models are introduced, toppling others that have been at the helm as the fastest. In this article, find out which are the top 5 fastest motorcycles in 2020.
1. Dodge Tomahawk, 420 Mph
Released in 2003, at the American International Auto Show, the Dodge Tomahawk is still the fastest motorcycle today. It boasts an 8.3 liter V-10 SRT 10 Dodge Viper engine that produces 500hp and a 2-speed manual transmission. With a top speed of 420 mph, this is the ultimate speed machine. But unfortunately, only 9 Tomahawks have been sold. Anyway, very few people can match its exorbitant $550,000 price tag.
2. Kawasaki Ninja H2R, 259 Mph
When it comes to production bikes, the Kawasaki Ninja H2R is the fastest, with a maximum speed of 249 mph. It packs a 998 CC supercharged DOHC inline-4 engine that produces 310hp. One of the striking features of the Ninja H2R is the 6-speed dog-ring transmission, which facilitates fast and seamless shifting. While the Kawasaki Ninja H2R is a track-only bike, there is its street-legal variant.
3. MTT Turbine Superbike Y2K, 227 Mph
With a maximum speed of 227 mph, the MTT Turbine Superbike Y2K is in the Guinness book of records as the world's most powerful production motorcycle. It comes with a Rolls-Royce 250-C18 turboshaft engine that produces a whopping 320 hp and a 2-speed semi-automatic transmission. Among the MTT Turbine Superbike Y2K owners is American actor, writer, producer, and late-night TV host Jay Leno.
4. Kawasaki Ninja ZX-14R, 208 Mph
With a top speed of 208 mph, the Kawasaki Ninja ZX-14R is equipped with a 1441 CC four-valve liquid-cooled engine and a 6-speed transmission with a wet multi-disc clutch. The Ninja ZX-14R has impressive acceleration. It can hit 62 mph in just 2.7 seconds.
5. Suzuki Hayabusa, 194 Mph
The Hayabusa is a masterpiece from the renowned Japanese brand, Suzuki. Named after the Peregrine falcon, the Hayabusa can clock 194 mph courtesy of a 1340 CC 4-cylinder engine that puts up 197 hp and a 6-speed constant mesh transmission. The Hayabusa has been deployed in closed-course road racing, top-speed competitions, and drag racing.
The above are the fastest motorcycles in 2020. Other worthy mentions include Honda CBR1100XX Super Blackbird (190 mph), Yamaha YZF R1 (186 mph), MV Agusta F4 1000R (184 mph), Aprilia RSV 1000R Mille (175 mph), and BMW K 1200S (174 mph).